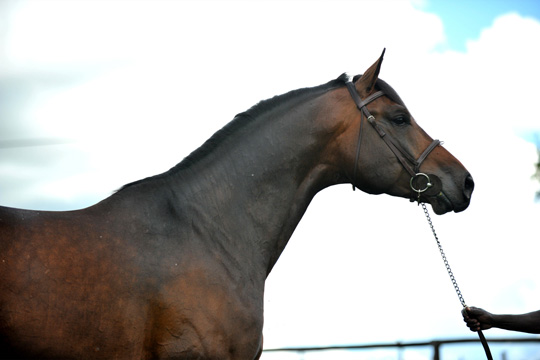 Date of Birth: 2005
Oldenburg – 173cm 17hh
Licenced Premium – SAWHS
PEDIGREE:
A Star is by Argentinus who competed up to Grand Prix in his showjumping career, accumulating an impressive list of achievements along the way, with two of his accolades including Champion Stallion in Oldenberg and Stallion of the Year in Hanover. As a breeding stallion, Argentinus is ever-present, with progeny been seen in both showjumping as well as dressage arenas, and his offspring have been successful at the highest level. The World Cup winner Anka (Marcus Ehning), top show jumper Special Ed and stallions who competed in the Olympics, Adlantus As (Lars Nieberg), Arko III (Nick Skelton) and Air Jordan Z are all by Argentinus.
From dam comes blood from the significant and influential Grannus , who has sired many prominent stallions and class horses.
PERFORMANCE:
A Star's powerful jump and extravagant hind leg action, along with his elastic paces, make him sure to follow in his famous sire's footsteps as a performance stallion.
COVERINGS:
Fresh semen AI to select mares available.
For more information contact Dr Duncan Prinsloo on 0834626158