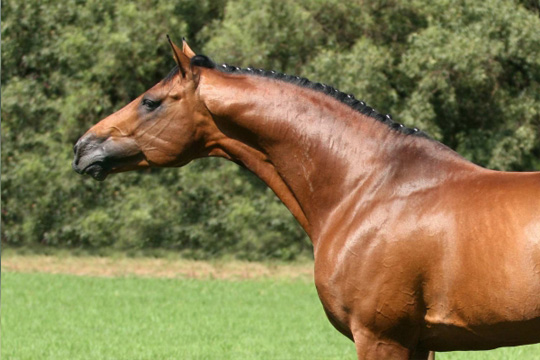 Date of Birth: 2000
BWP (Belgian Warmblood) – 172cm (17hh)
Licensed – SAWHS
PEDIGREE:
One of the most outstanding jumping stallions on the International circuit, Cumano, is the sire of Armani. He has performed time after time at the very highest level and under Jos Lansink, memorably won the World Championship in Aachen. As a breeding stallion, Cumano has produced more than a few approved stallions, and top quality sport horses.
The blood from Armani's dam side comes from the fantastic French thoroughbred, Laudanum xx who was both a great performance horse as well as breeding stallion. Armani's mother, Teberia De Aida, herself produced numerous horses who jumped up the Open Grades including the SA A-Grade Poirot (Darco).
PERFORMANCE:
Armani has competed in the 1.40m classes and can be seen under Celia Lecumberri in the Open grade.
COVERINGS:
Fresh semen AI to select mares available.
For more information contact Dr Duncan Prinsloo on 0834626158