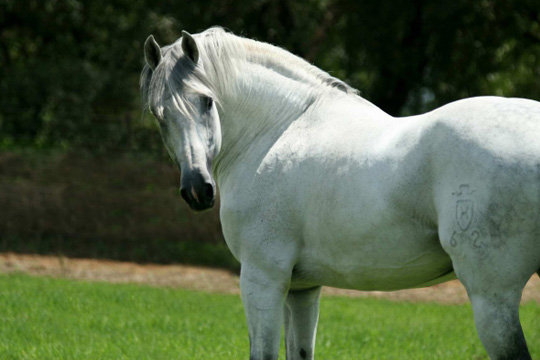 Date of Birth: 1997
Holstein – 165cm (16.1hh)
Licenced Premium – SAWHS
PEDIGREE:
Cor de la Bryere is one of the most significant foundation sires of the last century who revolutionized Holstein breeding. His progeny were horses with outstanding jumping ability and most importantly, he was a super producer of stallions such as Corrado, Corland, Calypso II and Cordalme Z who have moulded Holstein breeding to what it is today.
Due to his dam's sire, Capitol I, Capriccio has inherited the blood that puts him in an elite league of stallions that are able to produce both outstanding sport horses as well as stallions who in turn, go on to sire top quality offspring. Capriccio's damline, 18b1, is currently the best in the world.
PERFORMANCE:
Capriccio has competed successfully in the Open classes, winning the 1.45m Championship at the 2007 Cape Town show and is now scooping up tickets in the 1.30/1.35m classes with Celia Lecumberri. His front leg technique is tight and he is very brave, careful and good against the clock.
COVERINGS:
Fresh semen AI to select mares available.
For more information contact Dr Duncan Prinsloo on 0834626158