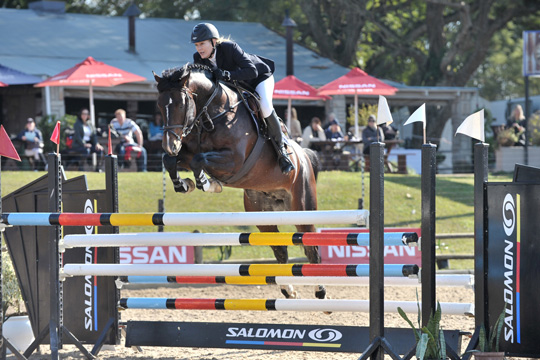 Date of Birth: 2005
Holstein – 171cm 16.3hh
Licensed- Holstein
PEDIGREE:
Undoubtedly, the combination of a famous sire and successful dam-line should make Conlanc a special type of stallion. His father, Contender, is a legend in his own right and has produced multiple top horses that have been successful at the highest level, with names like Montender, Checkmate, Constantin, Controe  and Cashman.
On his mother's side, the blood is from the 318d2 mare line with many approved stallions and numerous top show jumpers being produced from it. His dam-sire Lancer II lends his beauty and movement to the number of international show jumpers he has sired, and his grand-dam herself has produced at least 3 licensed stallions by Contender.
PERFORMANCE:
Conlanc is the only stallion at our stud to be approved by the Holstein-verband, and his performance pedigree seems to have given him something special as a sport horse and breeding stallion. He currently competes in the 1.35/1.40m classes with Helen Bean and has become increasingly impressive as he progresses up the grades.
COVERINGS:
Fresh semen AI to select mares available.
For more information contact Dr Duncan Prinsloo on 0834626158