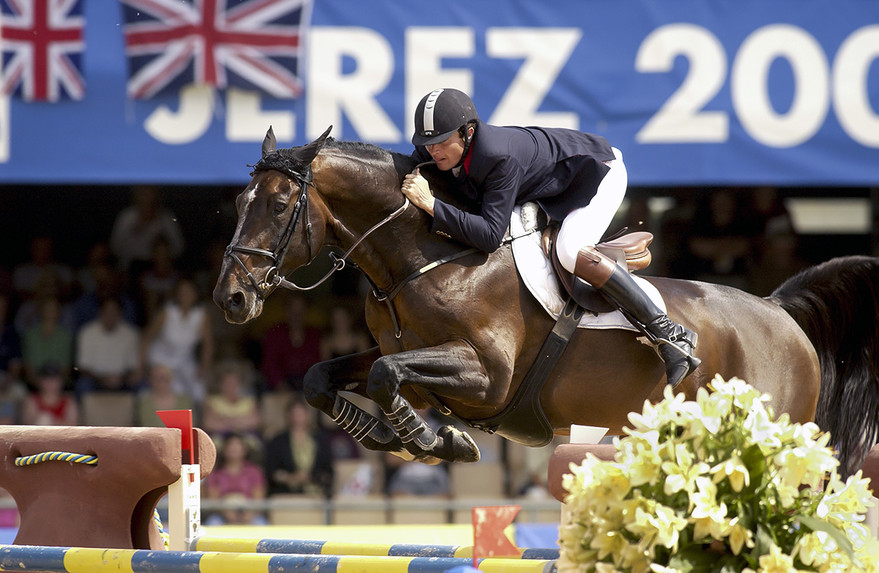 Date of birth: 1991
Height: 17HH
Certified: "ELITE' for jumping
PEDIGREE:
Diamant de Semilly has been reknowned for many years as the BEST SELLE FRANCAIS STALLION, ranked ELITE with a 100% "bet value" (ANSF ranking). Since his beginning as a stallion, he regularly climbed up the World Sires rankings each year and reached the Top in 2015:
Diamant de Semilly
STALLION N°1 IN THE WORLD
(cf. WBFSH Show Jumping Sire Ranking 2015)
Diamant de Semilly is also ranked : 
Best Sire of jumping winners in France
Best Sire of French young jumpers
Best French Dam Sire
He is also ranked among the best sires of jumpers in Germany which includes the Top 1% !
Diamant de Semilly is an OUTSTANDING STALLION ! His offspring is in great demand and are usually very well sold.
His great potential was revealed in 1999 when he was France's 1st Category Champion at the jumping criterium. Regularly ranked in international classes since (1st 1999 Saint-Lô GP CSIB, winner of the Stallion World Championship in 1999 Caen CSIA, preselected for Atlanta Olympic Games 2000, 4th in Lummen and Modena Nations Cups 2001, 8th Munchen and Saint-Lô GP CSIA, etc). He arrived at the top level in 2002: World Champion with the French team (9th in the individual ranking) and Champion of France after a great showjumping season (11 clear rounds over 12 in Nations Cups within Rome, Aachen, Donaueschingen). He confirms in 2003 by winning team silver medal at the European Championships in Donaueschigen. In 2004, after a good start (winner of Auvers GP CSI), he was selected to the short list for Athens Olympic Games, but because of tendinitis he had to stop competing for a while. He successfully ended the 2005 showjumping season, winning the two GP CSI***of Saint-Lô and Caen. In 2006, 3rd of Auvers CSI** GP, 1st of Pioltello CSI*** GP, 3rd of Cervia CSI*** GP, 3rd of Normandy Horse Show GP, he ended very well by winning the GP of Liège CSI**** !
COVERINGS:
For more information contact Dr Duncan Prinsloo on 0834626158