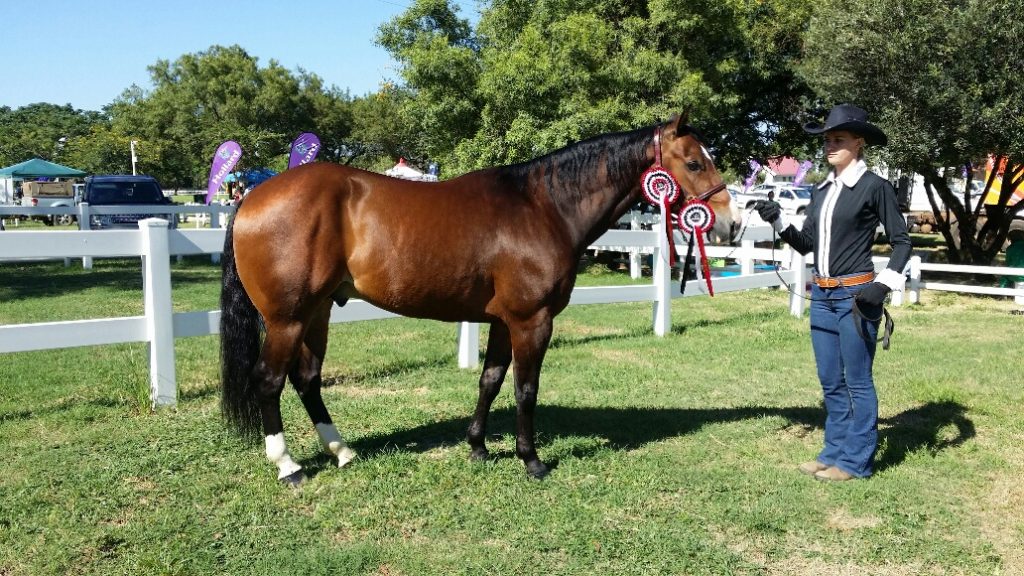 Date of birth: 2006
Height: 14.2HH
Registered with: AQHA and SAQHA
PEDIGREE:
G1

G2

G3

Sire:
Colonels Smoking Gun
Sire:
Colonel Four Freckle
Sire:
Colonel Freckles
Dam:
Miss Solano
Dam:
Katie Gun
Sire:
John Gun
Dam:
Bueno Katie
Dam:
Mackie Whiz
Sire:
Topsail Whiz
Sire:
Topsail Cody
Dam:
Jeanie Whiz Bar
Dam:
Snappin Mackie
Sire:
Snapper Cal Bar
Dam:
Lucky Macs Doll
Imported from Europe in 2013 – 'Gunna' has arguably been bred from the best Reining & Western Performance blood lines in the world. His sire and dams sire are Colonels Smoking Gun (Gunner) and Topsail Whiz. Both of which are recognised the world over for their illustrious performance record, and for the various competitive offspring which have show presence, athleticism, and much more. Not surprisingly 'Gunna' has all of these attributes. When 'Gunna' is showing, he is all business, and his easy disposition makes riding and training him a pleasure. Although relatively green in the show ring, he has shown his ability to stop BIG, and gives an easy plus 1 spin. His future competitive career is promising. He has had his AQHA panel test, and is N/N to GBED, HERDA, HYPP, MH & PSSM.
DISSIPLINES:
Competitive Trail Riding, Cutting, Extreme Trail, Reining, Working Farm Horse, Western
COVERINGS:
Fresh semen AI to select mares available.
For more information contact Dr Duncan Prinsloo on 0834626158